The "Kiss UnMasked" Album Cover and Poster prints are for sale. Visit the links below to place your order.
THE MAKING OF "KISS UNMASKED"

It was 1980 when a 26 year old Victor Stabin received the commission of a lifetime; 13 paintings of Comic Book Art for the upcoming KISS album, "KISS Unmasked" to be completed in only 30 days.  Find out the entire story from the Artist himself in the Video below. 
The Making of "Kiss UnMasked" Video by Victor Stabin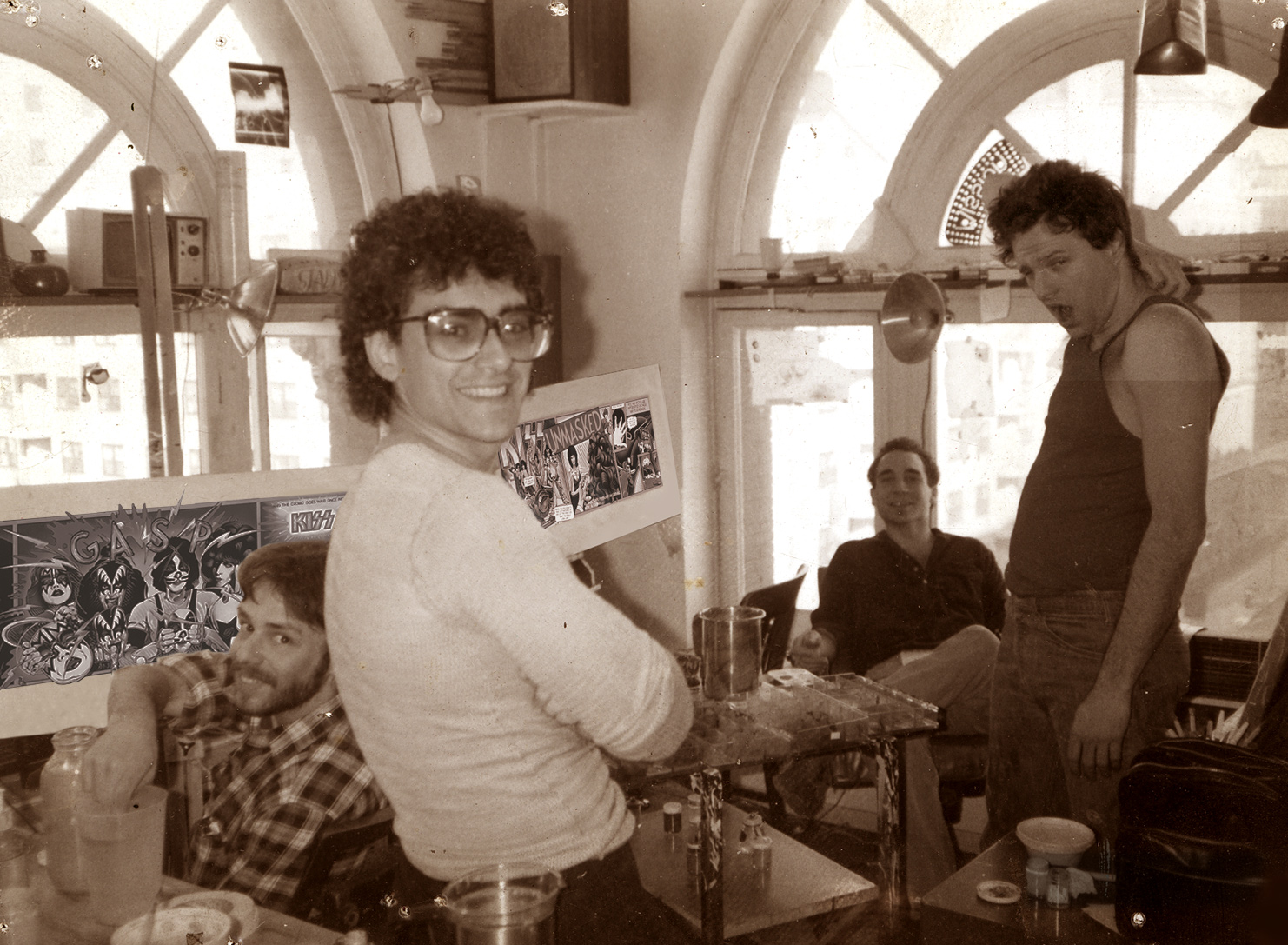 Victor Stabin in the Studio in 1980 during the making of "Kiss UnMasked" Album Cover and Poster