Every "Fish Ferris Wheel" is printed on 300lb. archival cotton, every one signed and numbered by hand, and 10% of all proceeds help to save wildlife around the globe.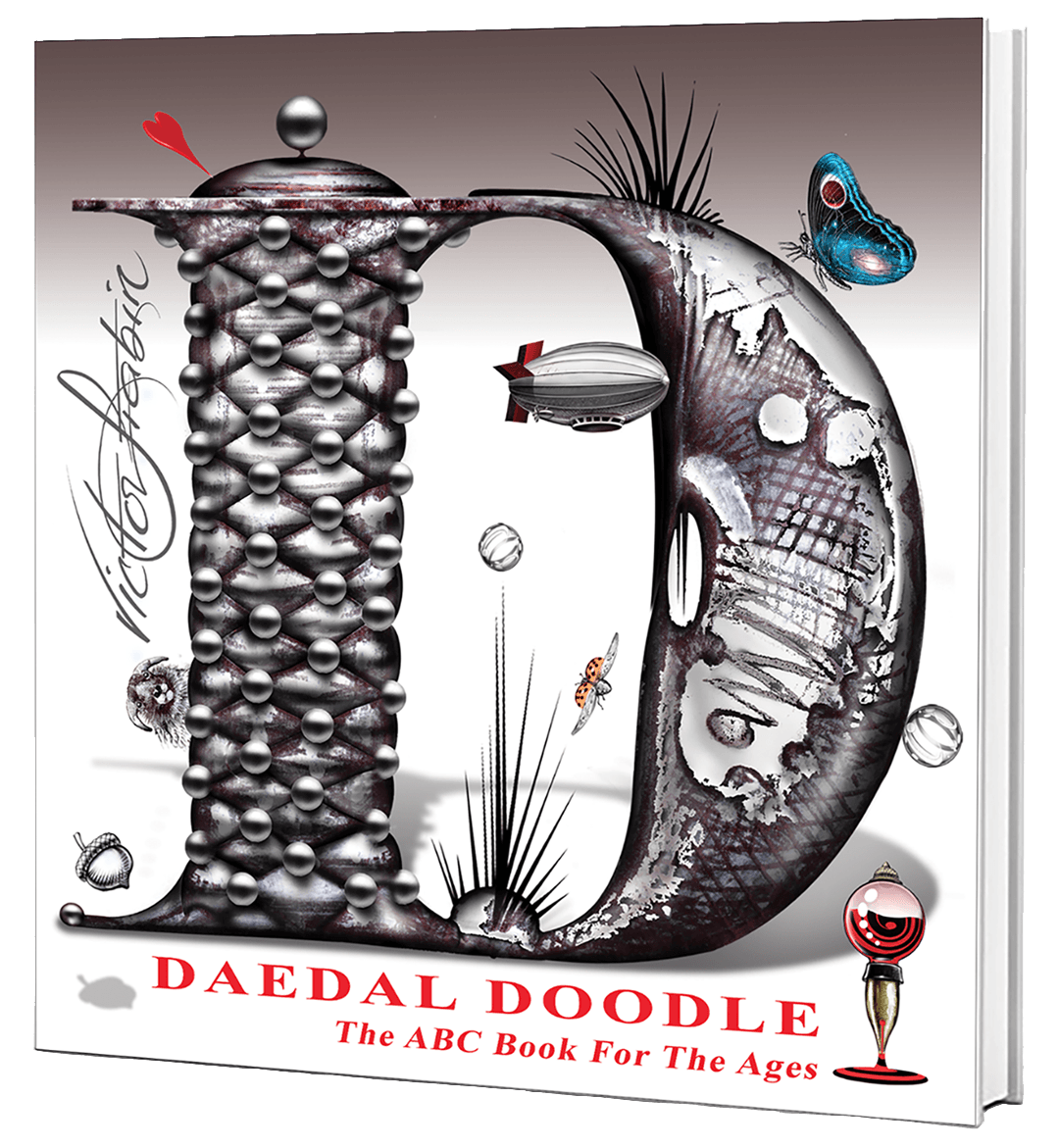 daedal doodle the abc book for the ages.
For three years, wherever I went, I brought a dictionary along. Combing through over 8,000 pages of dictionaries I discovered the words from which I would create Daedal Doodle.
there's not a cloud in the sky.
Ripped from the Radio comes a timely, true, Cautionary Tale, about the half mackerel – half oak tree mutant named Bibo, the Bifoliated Bonito. Featuring the voices of the BBC's Lucy Kellaway, WNYC's Leonard Lopate, NPR's Brooke Gladstone and WNYC's the Beautiful Andy Lanset.