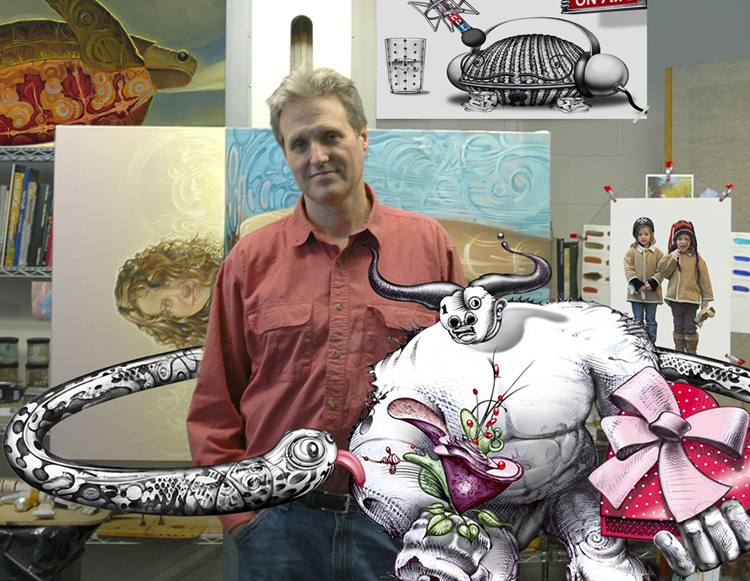 Victor Stabin is an American artist, "eco-surrealist" painter, author and illustrator. He is noted for his work in education and has used his book Daedal Doodle as a teaching tool in several schools, an endeavor sponsored by the National Endowment for the Arts. Victor Stabin's work is a world unto its own that defies description. His work is an homage to the arc of art history from the influences of centuries-old Japanese watercolor print artists to contemporary graphic arts. Inspired by many facets of his own life including his family, an interest in the connection between man and nature, water and the water's edge. His go-to muses are his wife, two daughters and the dictionary.

The Series that started as an exploratory, self-imposed assignment that turned into a calling.
Visit the link below to view the entire Gallery and learn more about the inspiration behind the series of autobiographical allergories.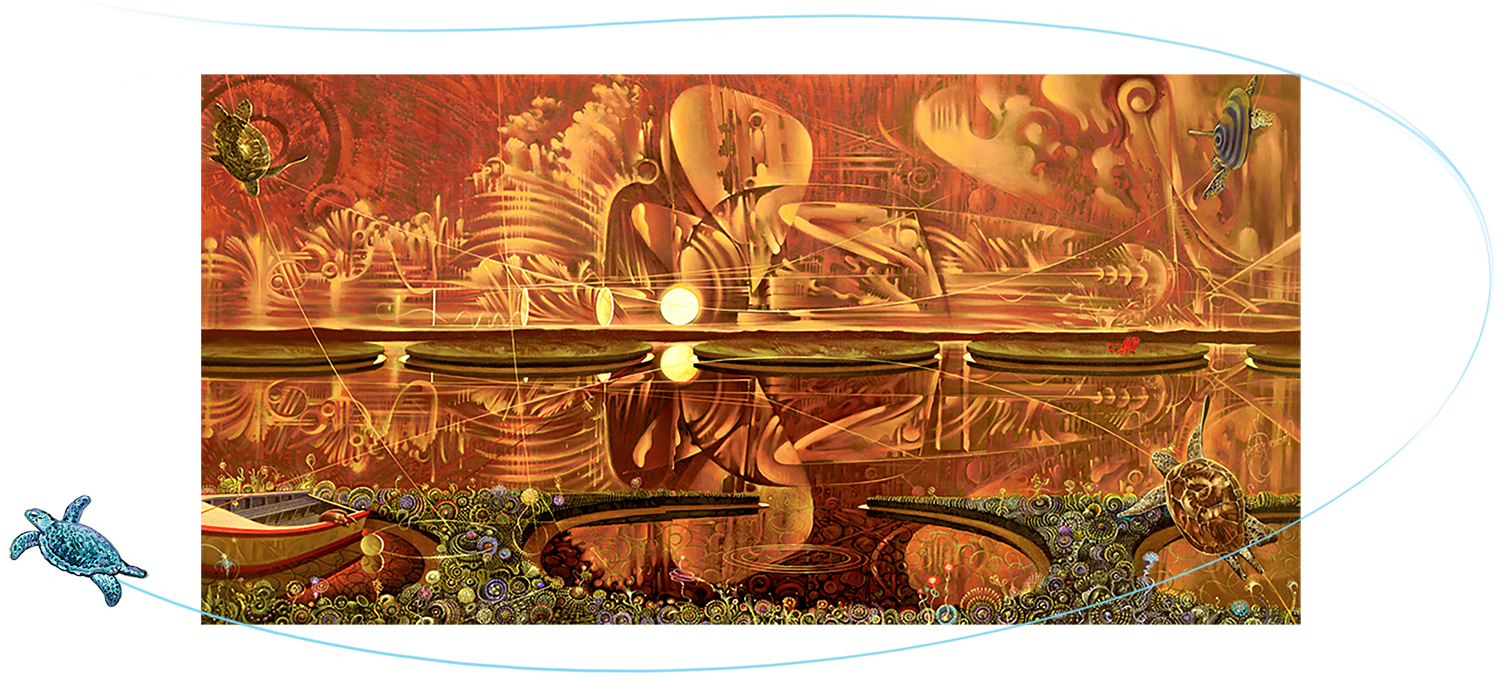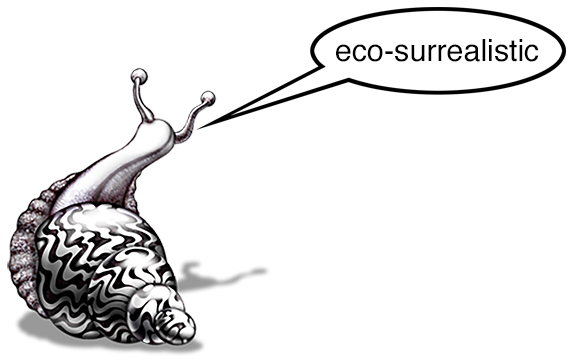 The ABC Book For The Ages
Visit the link below to learn more about the ABC Book that has become potentially the Most Innovative Art Education Curriculum being taught today.
For almost three years, wherever he went, Victor Stabin brought a dictionary along. Combing through over 8,000 pages of dictionaries he discovered the words from which he would create Daedal Doodle.
Inspired by reading many, many "ABC" books to his young daughters, his love of words, an inability to stop his incessant doodling, he unflinchingly created the improbable alliterative combinations, illustrations, and sentences that inhabit this book.
Vain snails; a small headed monster looking for love; sub-atomic sheep and a prehistoric horse with a dental hygienist captivate readers in illustrations, quirky words, and illuminating definitions. A to Z – learn about the narcissistic Apperceptive Achatina to the aerostatic importance of the Zooid Zeppelin's Zygote.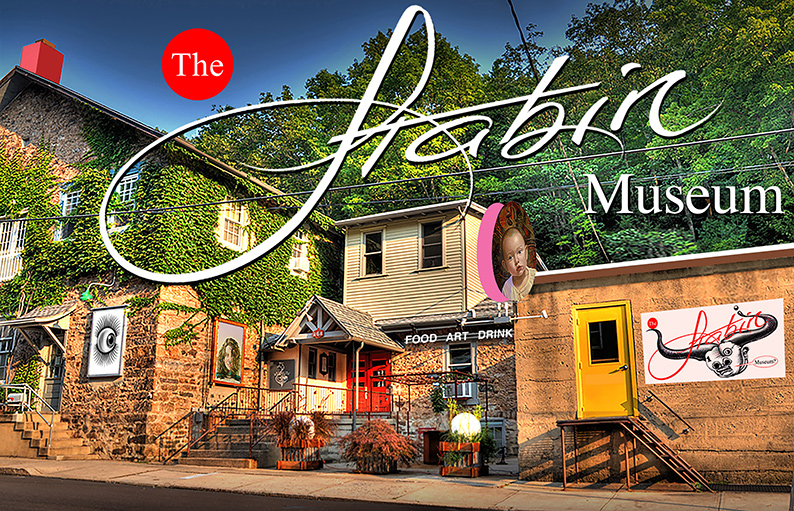 268 West Broadway, Jim Thorpe, PA | 570-325-5588
Thursday 5pm – 10pm • Friday 12pm – 10pm • Saturday 12pm – 10pm • Sunday 11am – 8pm
A Collection of Art, Music, Food and Whimsy

Gallery / Sky Lounge – Visit during the day to view the art. After the sun sets, we dim the lights and the gallery becomes a lounge for talking, drinking and listening.
The Thing Shop – Offers a unique collection of Victor Stabin's work including Limited Edition Prints, Books, and Cups.
Screening Room – Where you can see some of Victor Stabin's animations and documentary work.
ABC Room – Where you'll meet Daedal Doodle – the dictionary inspired alliterative ABC Book that changed everything.
Café Arielle – Where you will experience a unique dining experience in a rarified setting with a pure and straightforward cafe' menu that's always evolving.